Data Representation Table Graphs Template
About this template:
Table graphs are visual representations generally used to organise information to show patterns and relationships. Researchers and scientists often use tables and graphs to report findings from their research. Edit a diagram from the Table Graphs presentation template to fit in with your project.
Excerpt: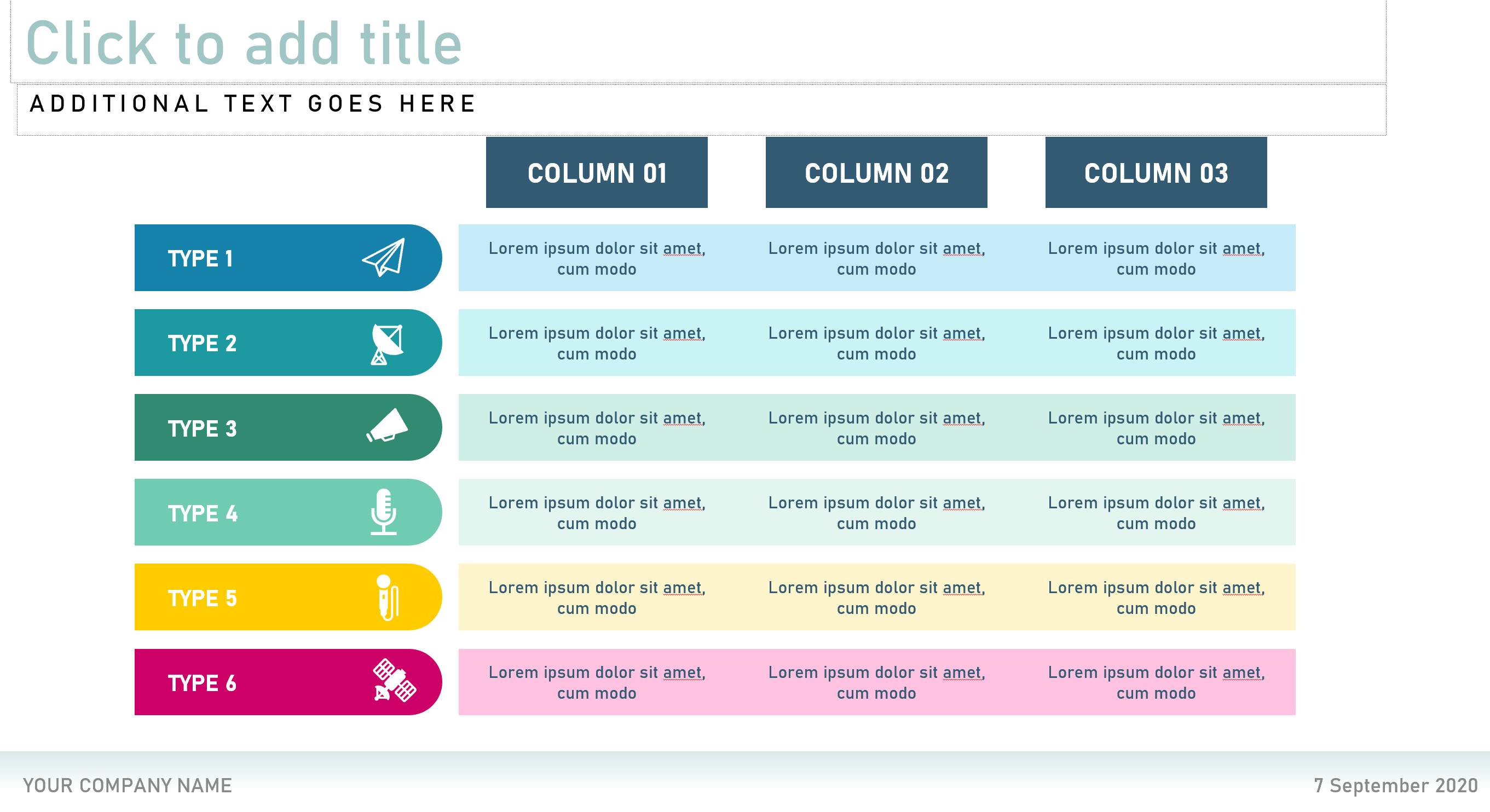 Download
| File | Action |
| --- | --- |
| Data Representation Table Graphs Template.pptx | Download |
| Data Representation Table Graphs Template.gslides | Download |
Version

12

Download

1.33 MB

File Size

2

File Count

May 15, 2020

Create Date

September 16, 2020

Last Updated

Templateguru.org

Source